Thank You

The Bombshell
Legal analysis by highly regarded election attorney Gautam Dutta has concluded that Measure BBB, if passed, would be in conflict with state law and result in the elimination of our current two-term limit and with the replacement three-term limit only partially held up in court: That would mean that Mayor Garica and others on the City Council could potentially serve 20 YEARS IN OFFICE, or five terms.
See our press release with Dutta's legal analysis here: PRESS RELEASE
The reality of what BBB does (courtesy of People of Long Beach, click the image to go to their facebook page):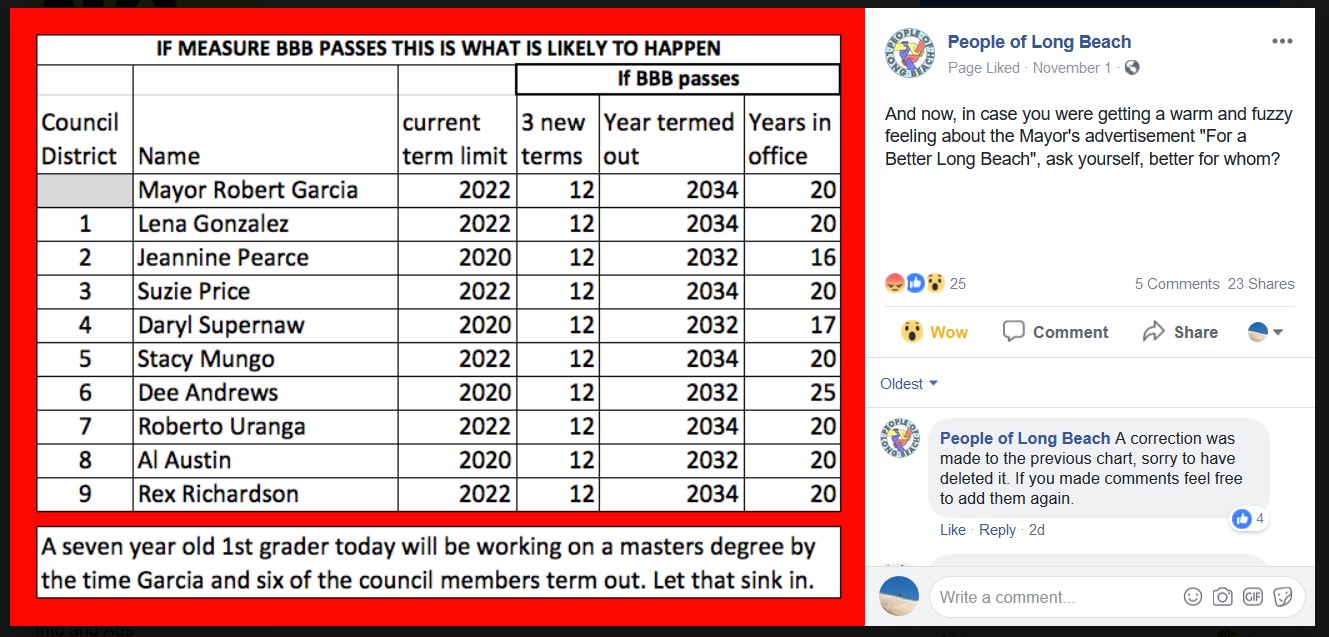 Watch our video chat conversation with attorney Dutta:
Read the coverage here (click on images):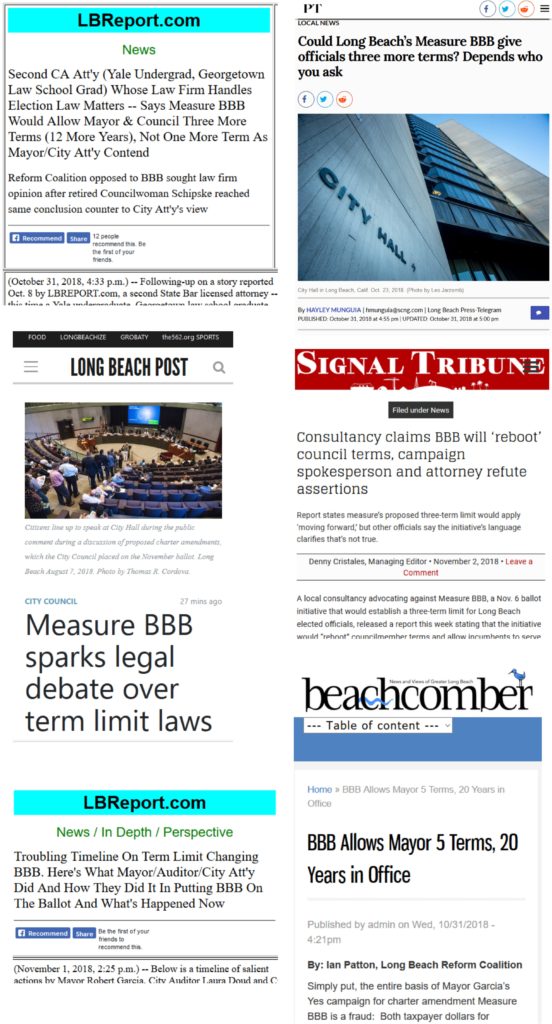 The Mailer
Click on the image below: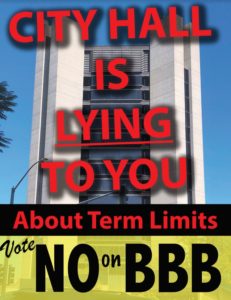 Assemblyman Patrick O'Donnell: NO on BBB Endorsement
Click below for our press release: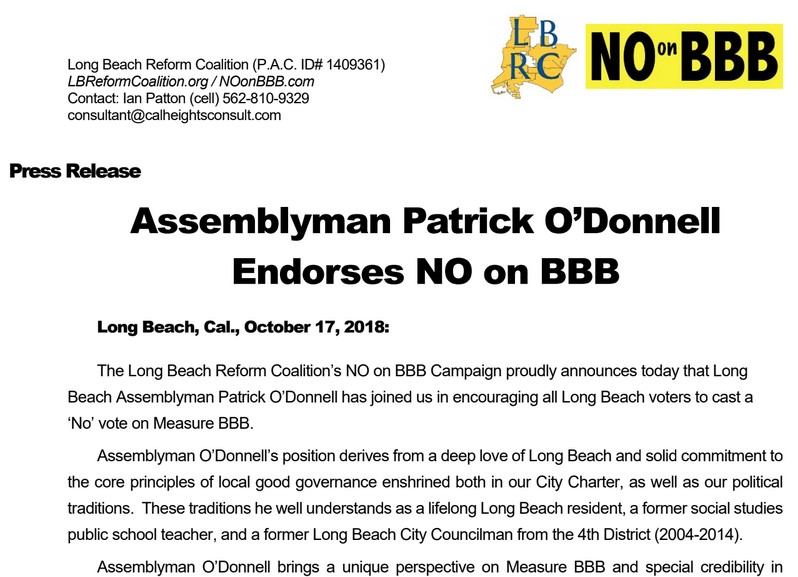 Long Beach Business Journal: NO on BBB Endorsement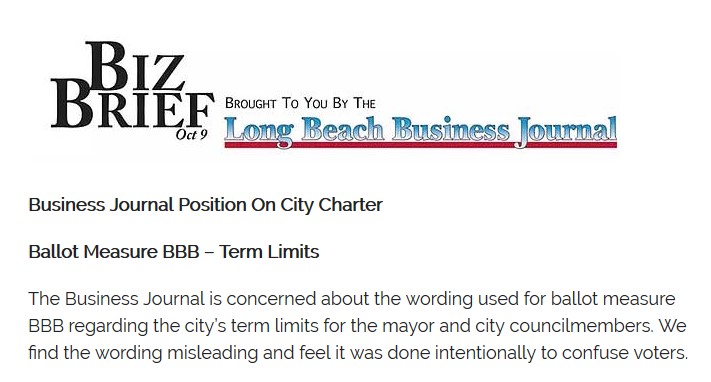 Yard Signs
Yard signs are here! Sign up with the form to the upper right.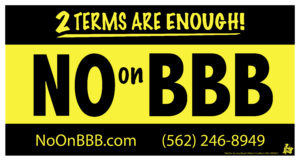 Ballot Beware
Please be aware that our City Attorney, handmaiden to the mayor's network of big money special interests, has purposefully worded the description of Measure BBB on the ballot (known as the "Title & Summary") so as to mislead the voters of Long Beach into thinking that they are in fact introducing term limits by voting yes!

Nothing could be further from the truth! Measure BBB extends the current two-term limit to three terms, but do you see a word about that in the ballot language? This is what we're up against. This is the power of a system geared to deceive, by a City Hall so fearful of voters it has to lie to them, yet so arrogant as to think they can get away with it.
Don't BBB Fooled!
Opposition Alert
We already have ten times as many financial supporters—and yet, of course, far less campaign cash—than the mayor's Yes on BBB campaign (technically also his Yes on window-dressing CCC & DDD and truly diabolical AAA campaign)......
What does that tell you without even looking?
The residents of Long Beach support us!
And surprise, surprise: The big money special interests support the politicians they control staying in office.
Here's the full story on the yes campaign's greasy haul of campaign cash from a handful of palm greasers (from LBReport.com):